How to stay anonymous on the internet? AdsPower can help
A webmaster's arsenal is incomplete without an anti-detect browser if they want to maintain their online anonymity. Today, we want to introduce you to our friends at AdsPower and explain how their product can be used to keep you anonymous online.
Let's start with some basics.
What is a browser fingerprint?

Everyone who deals with traffic has at least once heard the term "fingerprint". Today, we will explore what a fingerprint is and how it can be used to identify a person online.
Browser fingerprint serves as a distinctive identifier for the operating system and web browser configurations. It is created from information gathered by different tracking technologies. There is no use of conventional techniques like IP addresses or distinctive cookies.
The digital fingerprint of the browser resembles a 32-bit number, such as b2cf59b36581399ebf54d4ab425ac4a7. It is the outcome of processing all the information the browser sent. The resulting browser fingerprint makes it possible to track users online with up to 94% accuracy.
How to collect fingerprints?

Websites use JavaScript analysis to collect browser fingerprints (like UserAgent, time zone, screen size, resolution, font, and plugins) and build distinctive digital signatures using the data.
Some websites process graphics using the HTML5 canvas. This is also a typical technique for collecting comprehensive data about a specific device. Canvas Fingerprint is much more sophisticated than other tracking methods. For instance, it collects data about you even when you are browsing anonymously. Cookies, which can be easily deleted along with the cache, are not required for it to function. In fact, this "fingerprint" cannot be eliminated—you can only fool the analytics system and give it a different identifier. It is not stored on the device, but it can be used by sites to identify users, which makes it even harder to remain anonymous on the Internet.
Browser fingerprints are unique for each device; roughly speaking, if the system analyzes you and then you turn on incognito mode and visit the site, it will "recognize" you. But the fingerprints are also different for different browsers—they will be different for Google Chrome and Firefox installed on the same computer.
How to stay anonymous on the internet?

One option is to use proxies and VPNs, but you can also change all the indicators manually. For example, use a different time zone, install unnecessary plug-ins in your browser, visit many sites at random, set a different language, change the scale of the web pages, and so on.
If you resort to this method, your fingerprint will be a complete mess and the system will not be able to adequately process it. Using an anti-detect browser is a much more convenient and better choice.
In the anti-detect browser AdsPower, you can select separate browser environments with different IP addresses for each account. This way, you can replace multiple devices with virtual browser profiles. AdsPower masks your digital identity and obfuscates website scripts so that they cannot gather accurate information to create your fingerprint.
You'll also be able to set up proxies and change basic fingerprints such as User Agent, time zone, language, geolocation, resolution, and font. Best of all, hardware fingerprints such as Canvas, WebGL, and Audio can be changed in AdsPower, too.

Setting up anti-detect browser AdsPower

To use AdsPower, you should download the program according to your OS. Then you only need to register an account and you can start working.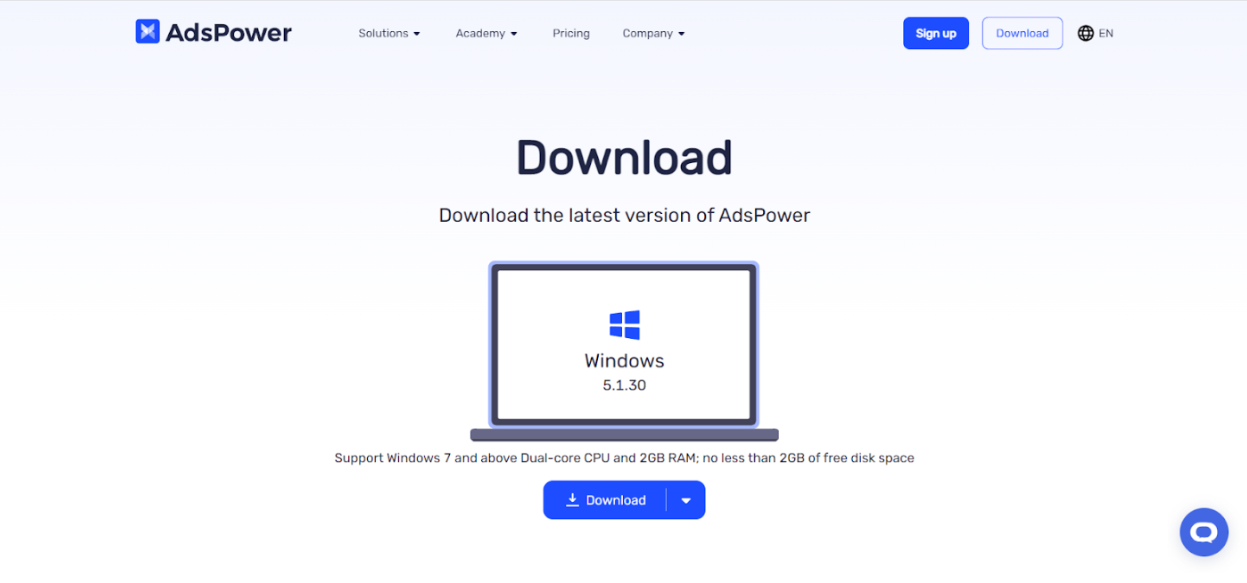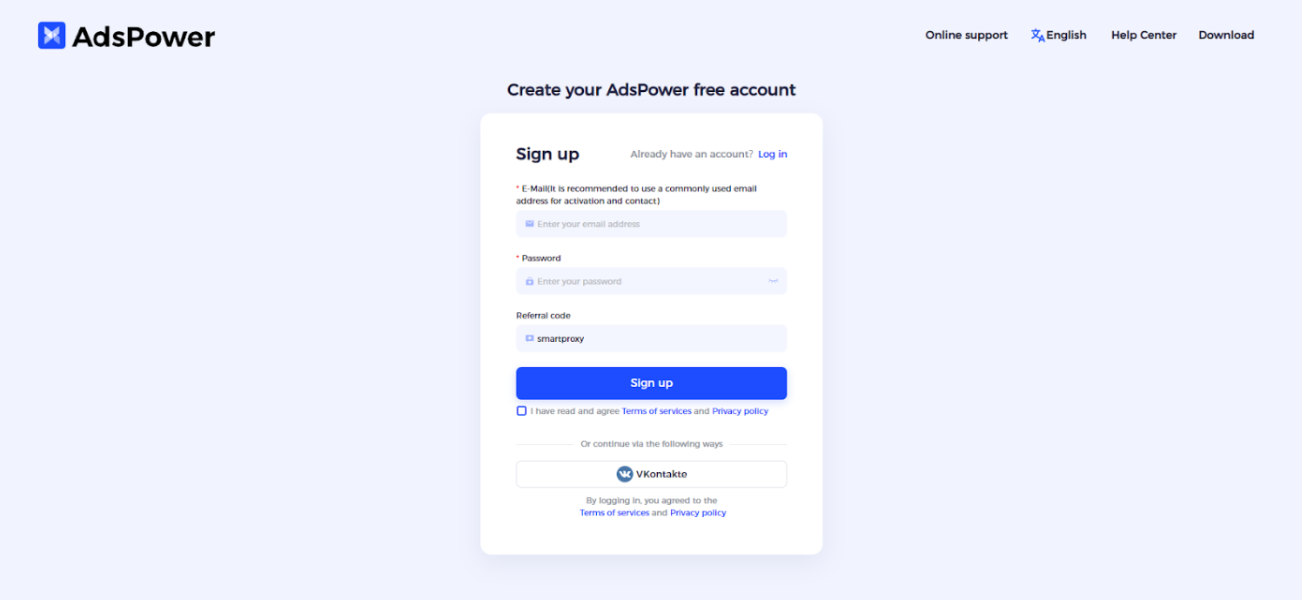 1. Click on "New Profile" to start creating a new browser profile.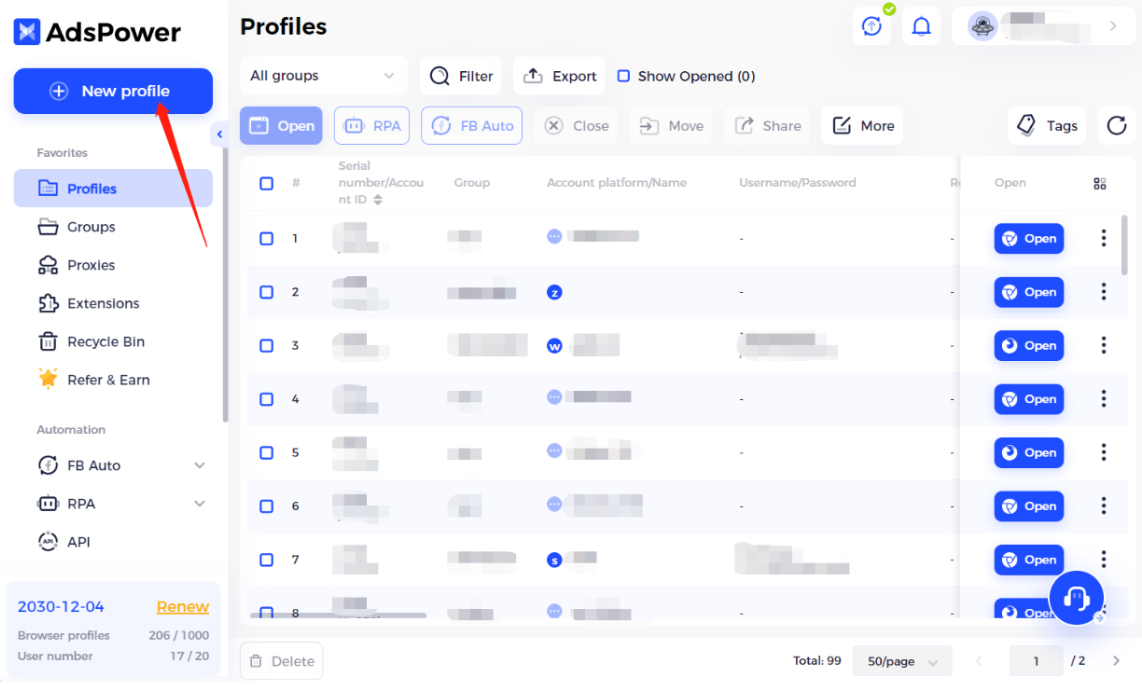 2. Select the browser engine, browser kernel, and OS that you want to work with. You can use the default settings or set up your own.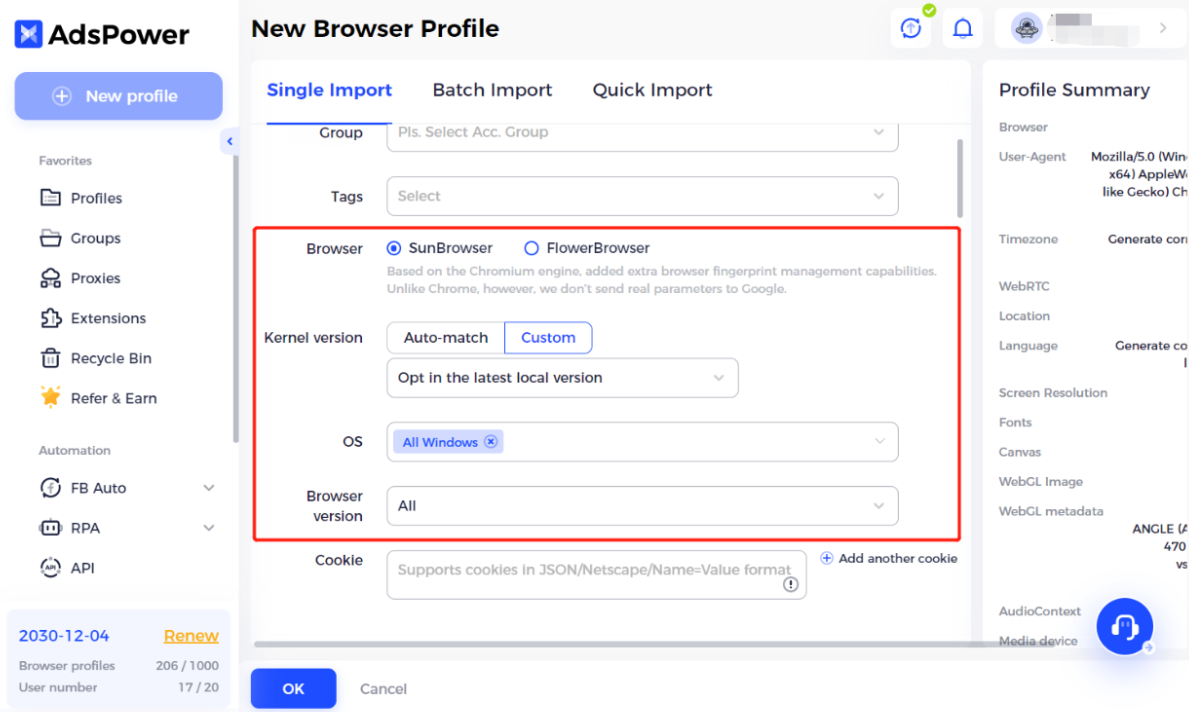 3. Configure a proxy by choosing the proxy type and then entering the proxy information.
4. Click on "Check Proxy, to check if this proxy works.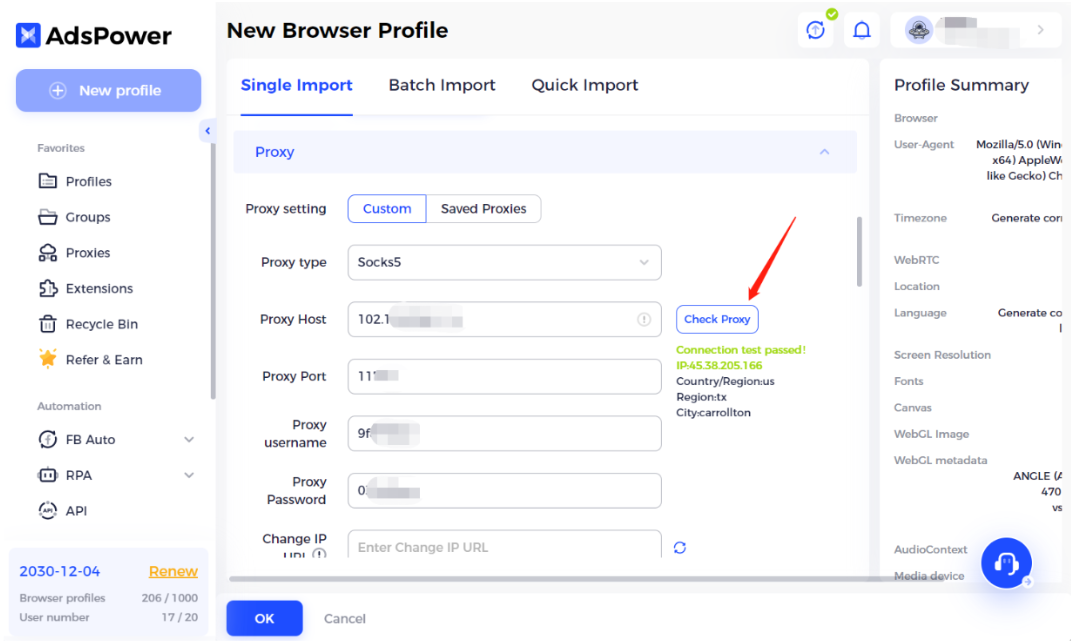 5. Enter your account information, like user name and password. If necessary, upload the cookies.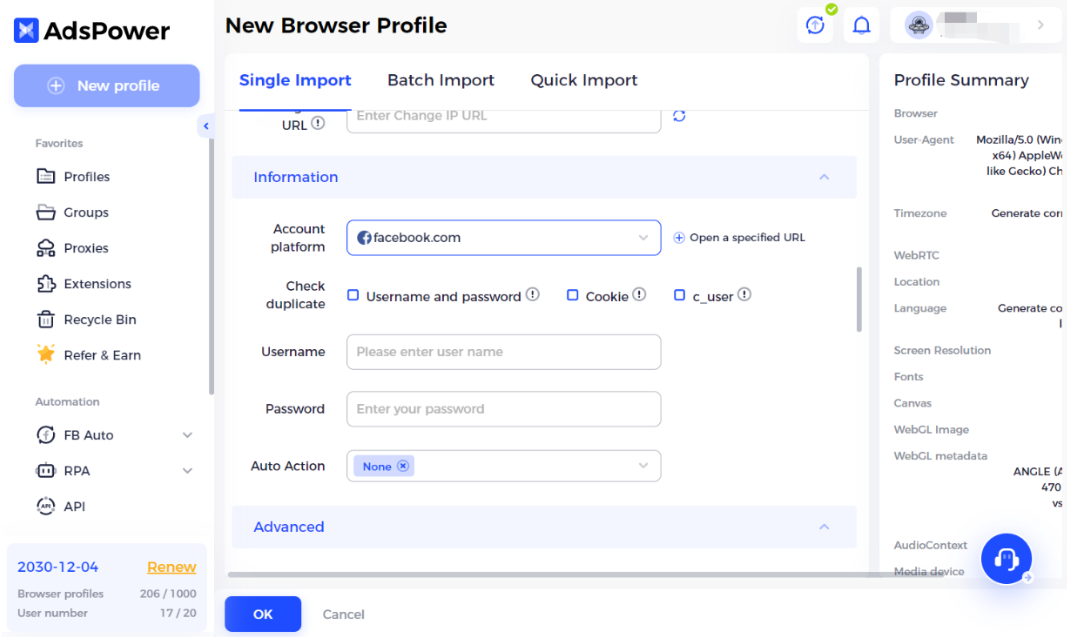 6. Next, click "Advanced" to display additional settings.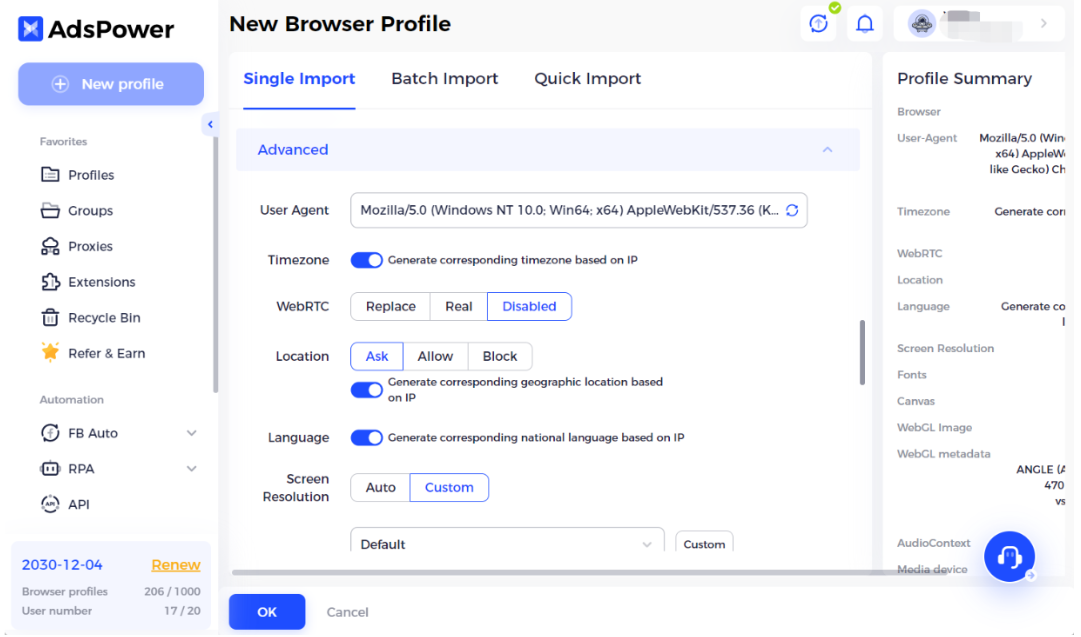 7. Click on "OK" to finish.
8. Then click the Open button to start the profile.

What are the other advantages of this service?

There is a "Support" section on the AdsPower website, where you can learn how to work with the anti-detect browser yourself.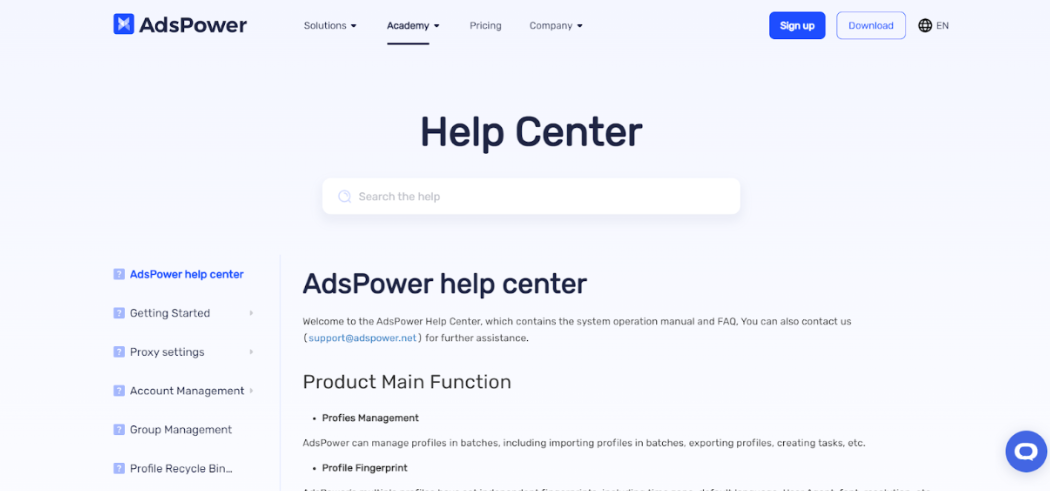 You can also contact support online through the live chat on the website or in the app. All your questions will be promptly answered.

(The AdsPower website)

(The AdsPower app)
What's more, AdsPower has a referral program, which gives you commissions of 10% of your referral's subscription.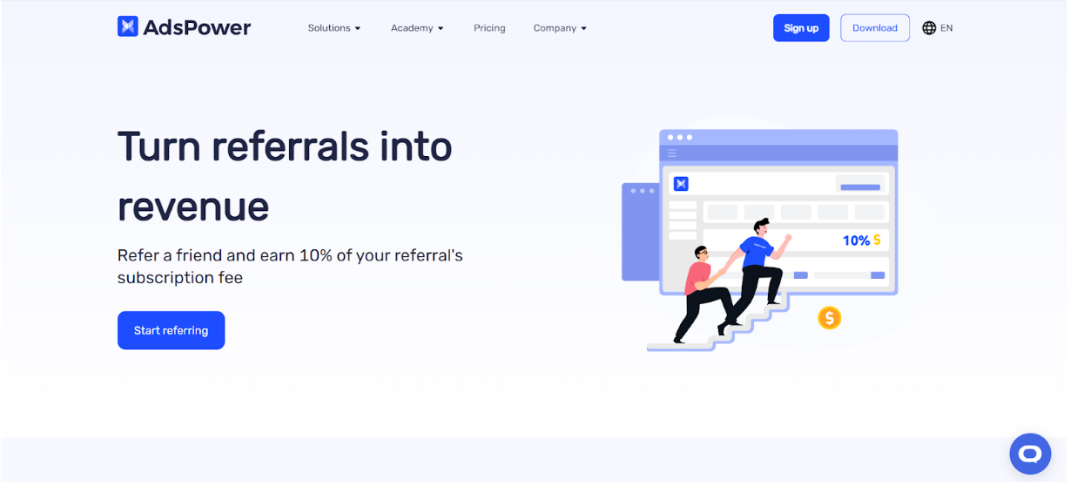 Professional anti-detect browser for affiliate marketers

AdsPower automates the work on Google, Facebook, and other sources. For this purpose, there is a special automation tool called RPA Robot. Using RPA, you can create your own automation task or simply find a ready-to-use template that best suits your needs in the Marketplace.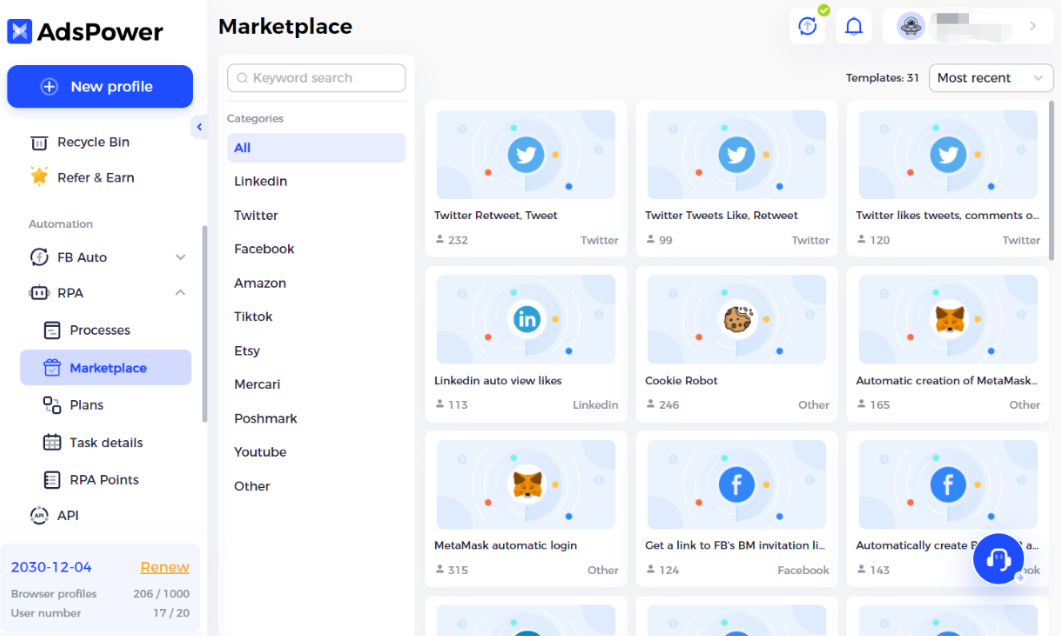 Moreover, new users can test the AdsPower functionality for free for 3 days. There are two versions to choose from: the Base plan and the Pro plan.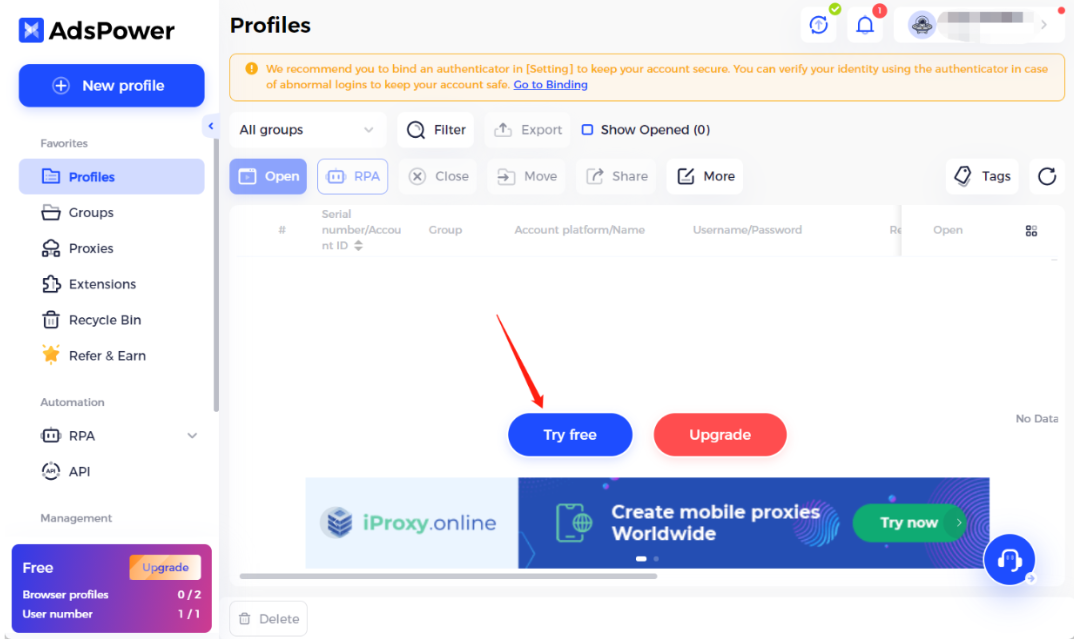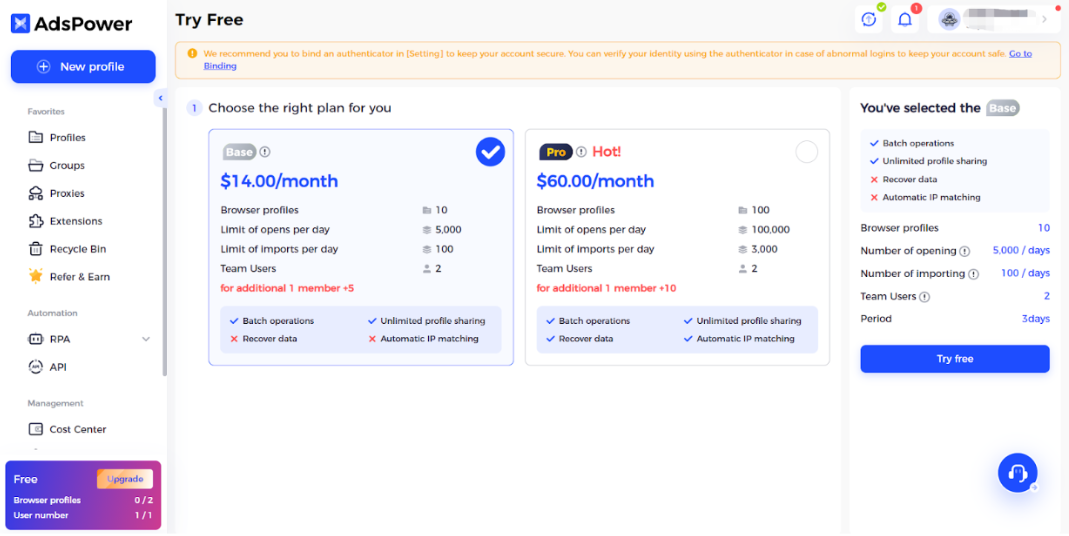 If you want to explore AdsPower in detail, you can get more information from their social networks.
Wish you success!